DCPIC Math Cafe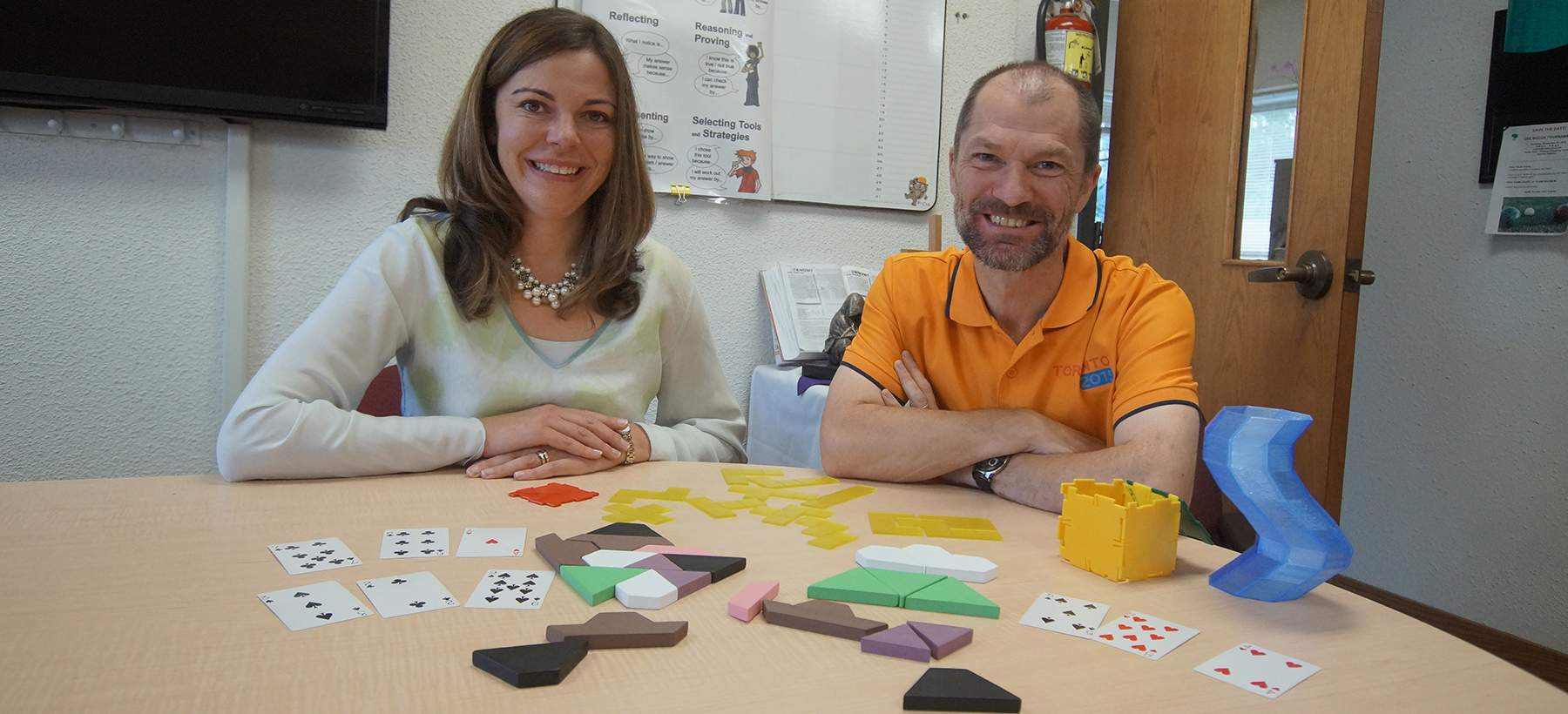 Come and learn to love Math at the Durham Catholic Parent Involvement Committee's (DCPIC) Math Café for Parents. We are hosting four hands-on workshops that will allow parents to learn some tried and tested strategies that you can use to support your children's mathematical progress at home. Durham Catholic District School Board's Mathematics Consultants, Mike Jacobs and Christine Corso will lead the sessions geared to elementary students - Kindergarten to Grade 8.
Pre-registration is required as seating is limited. Child minding is available - sign up as part of the registration process.
If you require accessibility related accommodations to attend this event or need assistance with the registration process, please contact lori.jones@dcdsb.ca.
Can't make it in person
Unable to make it to our Math Café on Tuesday, November 13? You can join us virtually in real time or see the content later as a recording and resources will be posted for future viewing. Visit https://www.youtube.com/channel/UCXiPaQSmbihUdruQS77OfFA
Resources
Below are Math games and resources that parents can use at home with their children:
Upcoming sessions
We are offering the following sessions: