DCPIC Math Cafe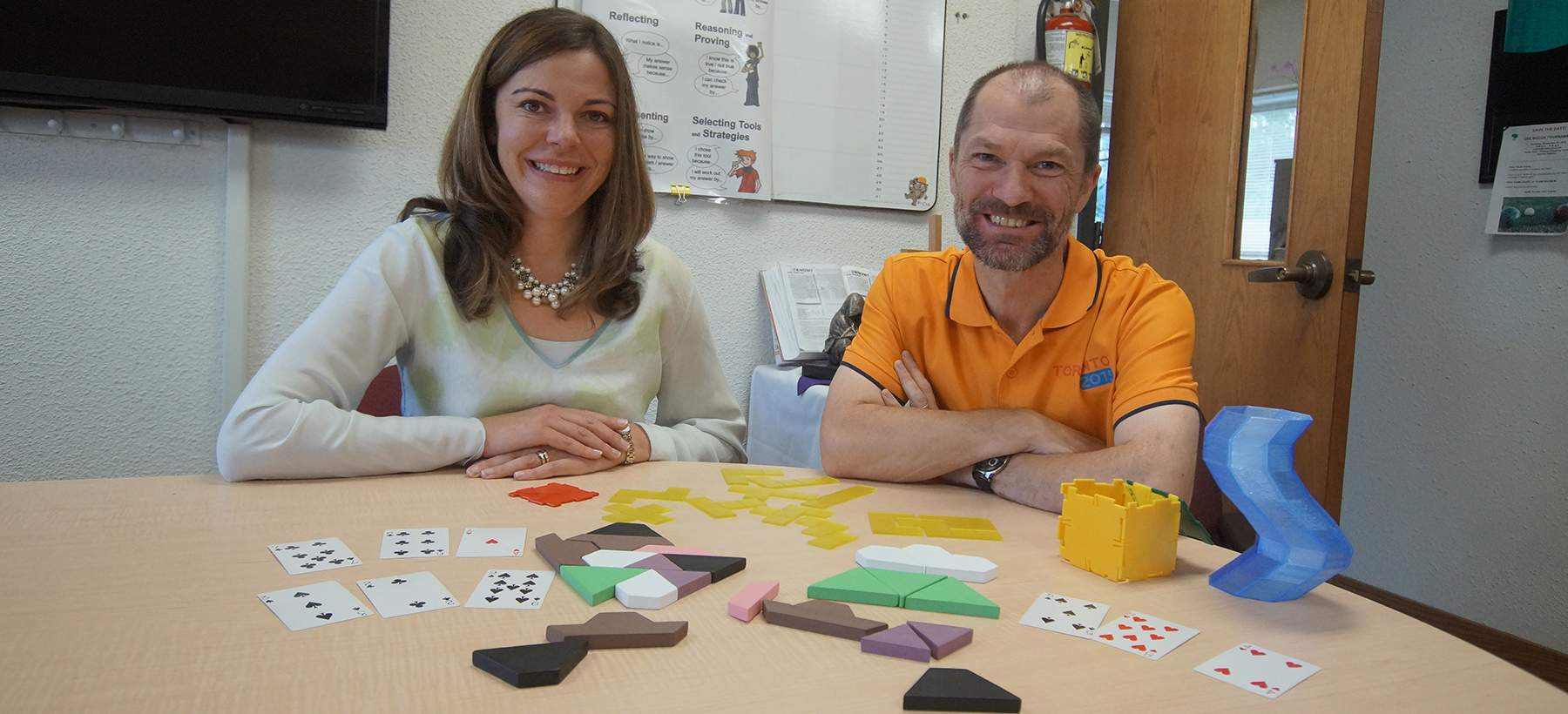 Are you and your child(ren) struggling with Math? During the 2018-2019 school year, the Durham Catholic Parent Involvement Committee's (DCPIC) organized a series of four Math Café for Parents workshops. The workshops allowed parents to learn some tried and tested strategies that you can use to support your children's mathematical progress at home. Durham Catholic District School Board's Mathematics Consultants, Mike Jacobs and Christine Corso led the sessions geared to elementary students - Kindergarten to Grade 8.
Math Cafés for Parents
Watch our Math Cafés for Parents video series at bit.ly/dcdsblivestream and learn about problem solving, math fundamentals, spatial reasoning and fractions.
Math@Home kit
The Math Consultants at the Durham Catholic District School Board have created a Math@Home kit that offers games that parents and children can play a home to strengthen Math skills.
Resources
Below are Math games and resources that parents can use at home with their children: